at workplace
From 5 to 20 people, give your workers a personalized treatment at their workplace. Massage chair allows effective treatment with several advantages:
a session time is between 10 to 20 minutes, it it is adapted to the break time of the staff.
seated massage is done through clothing and does not require the use of oils.
you will find yourself revitalized and awake.
longer sessions can be scheduled. In this case, for a question of comfort, the client will lie on a massage table or a futon instead of the massage chair.
Since August 2022, thanks to a collaboration with the Association of Collaborators of the Geneva Health-Social Network (culture-loisirs.ch), I have the pleasure of regularly providing 30-minute sessions on different sites within the University Hospitals of Geneva.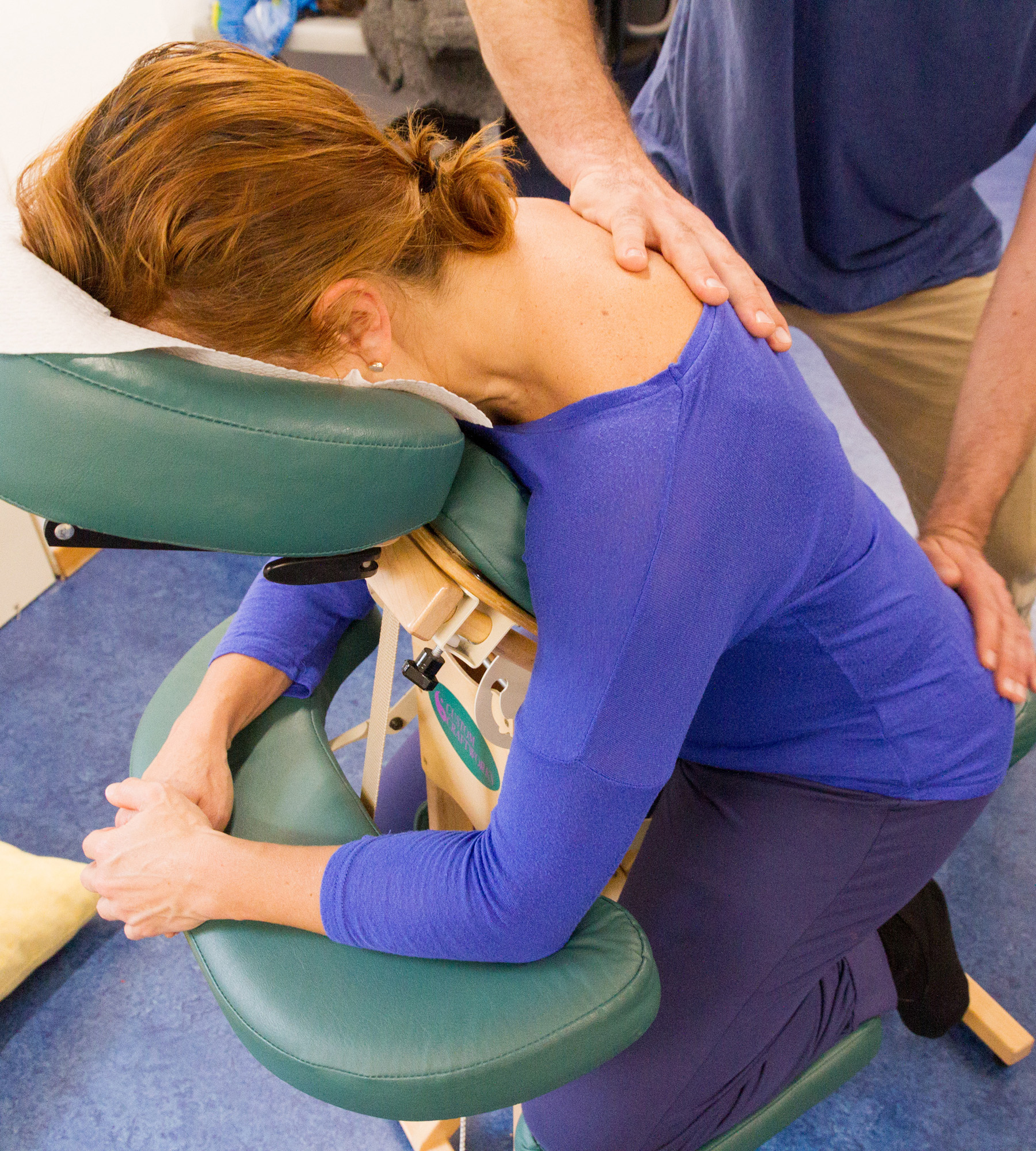 during events
Seated Shiatsu massage is suitable for all moods. Its enveloping touch creates a bubble in which calm and relaxation reigns. Perfect for reconnecting with yourself in any environment.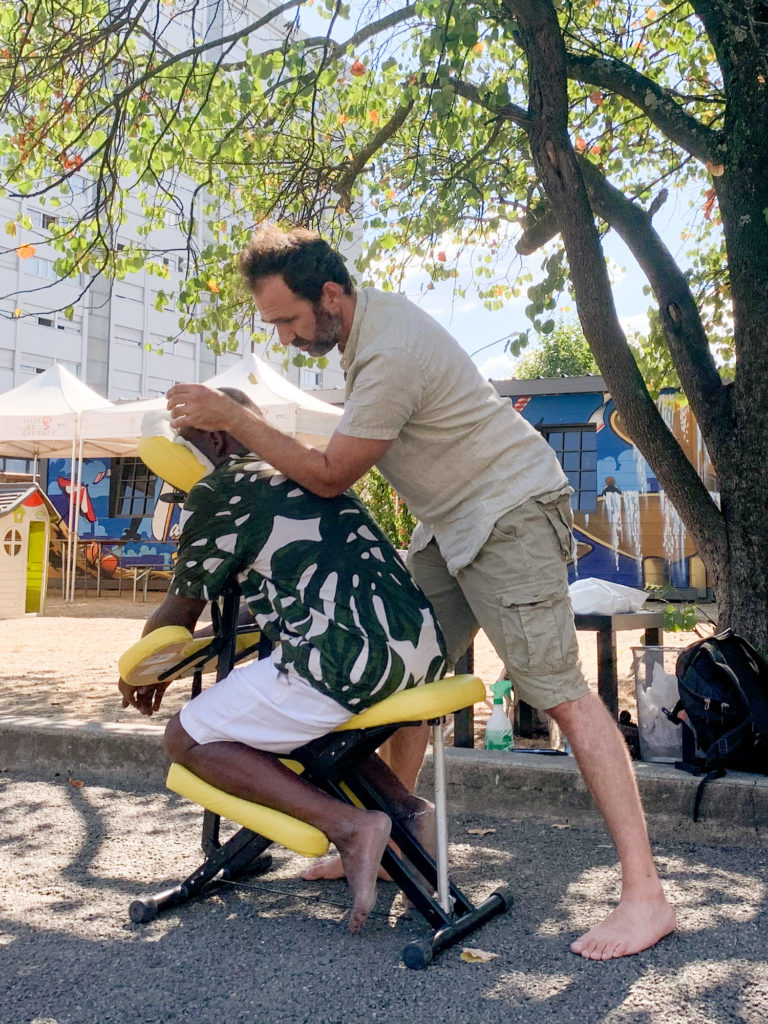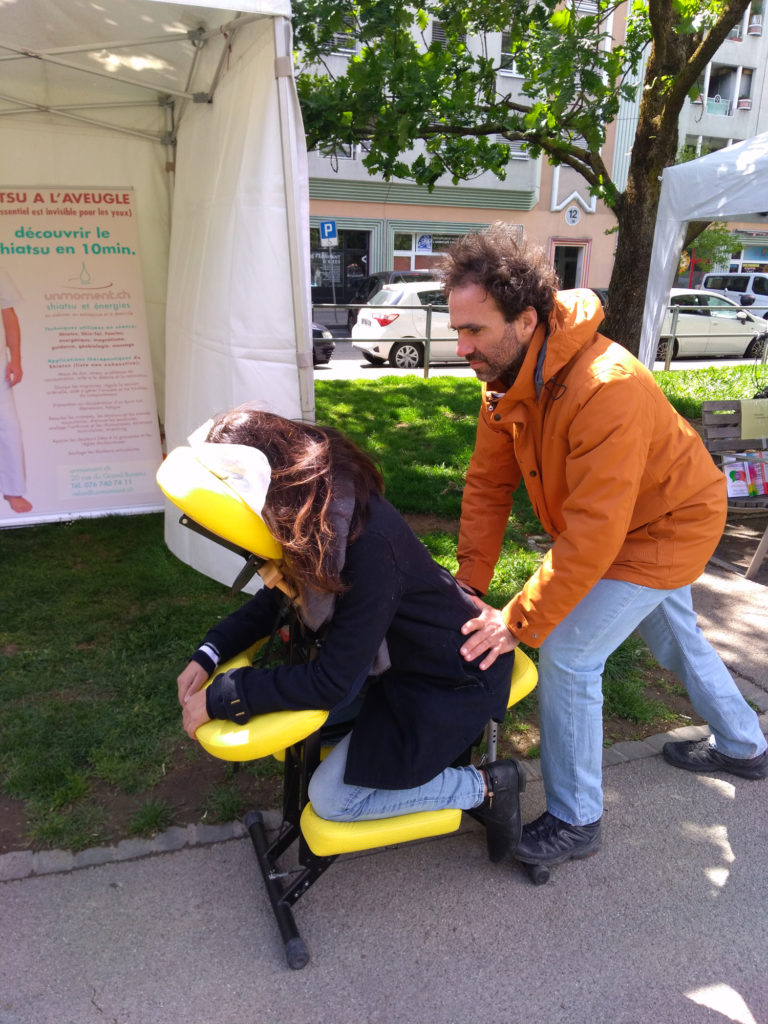 teaching
seated Shiatsu massage
I have been teaching seated Shiatsu massage since 2014 and give my classes in my office, in companies or in continuing education centers.
My teaching is suitable for anyone wishing to perfect their touch. Beginners as well as professionals will find an "out of the box" approach based on intuition while including precise techniques. The ultimate goal is a tailor-made massage for each client without the practitioner ending his day exhausted, even after 20 sessions.
The training lasts 18 hours spread over 3 days.
other techniques
No matter what technique you use, I also give refresher courses (massage coaching) based on my long experience in the arts of touch. As for the seated massage, intuition, positioning of the body, application of the right pressure will be at the center of the sessions.