A moment of relaxation in Geneva, thanks to shiatsu massage
shiatsu massage TO relieve pain
Much of the pain we feel in the body comes from a permanent state of stress (felt or not).
This state will act on all of our muscles by stiffening them, which will compress the organs, joints, tendons and ligaments, the vascular system and put the nervous system in permanent activity. At first there is pain, then come chronic inflammation and then degeneration.
By acting simultaneously on the nervous systems and the muscles, the latter can calm down, restore circulation and thus irrigate the different parts of the body again to help them heal.
the list of benefits of Shiatsu massage is long and heterogeneous
Low back pain / Sciatica
Joint inflammation / Osteoarthritis
Tendonitis / Bursitis / Capsulitis
Hernia
Digestive disorders
Water retention
Muscle blockages
Menstruation pain
Migraines
Sleep problems
Anxiety
Pregnancy and perinatality
Menopausal disorders
Weight issues
Concentration disorders
High blood pressure
Burn-out / Depression / Tiredness
Help with letting go
untie muscle knots: shiatsu !
Each session induces deep and lasting effects, which act on the body up to several days after the treatment.
creates a feeling of peace and well-being
promotes concentration and revitalizes the body
dilutes tension and relieves many disorders
neutralizes stress and makes it easier to fall asleep
activates the circulatory and parasympathetic systems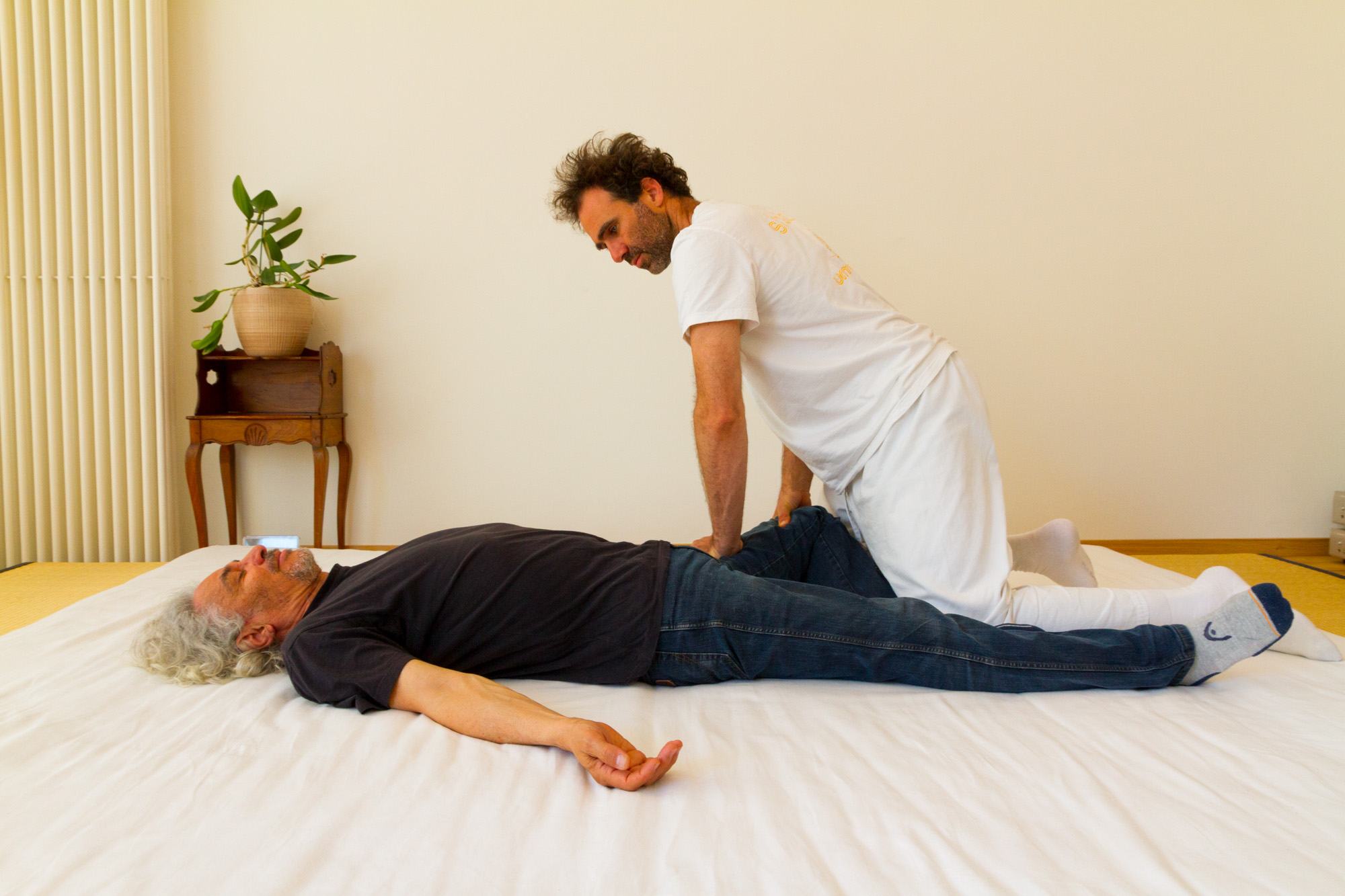 Shiatsu massage: gently rebalance the body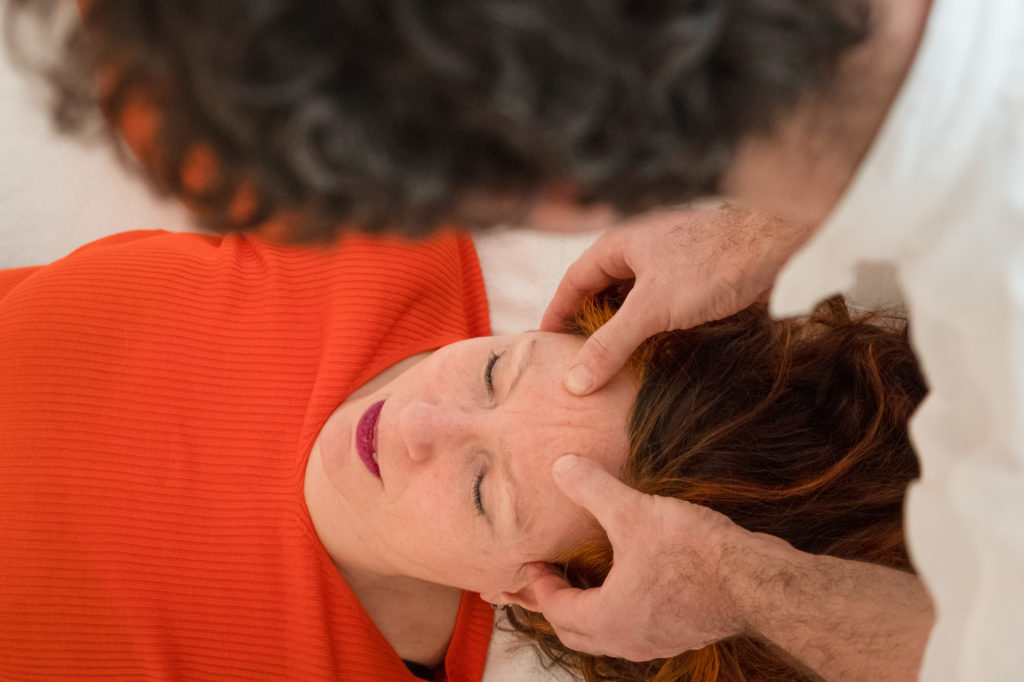 Shiatsu massage is a set of therapeutic touch techniques (stretching, pressure on acupuncture points, massages, etc.) developed in Japan.
This very complete massage, done directly on your clothes, regulates physical, mental and emotional activity simultaneously. (more details on the page techniques used)
The duration of a session is approximately one hour, the clothing should preferably be light and made of natural materials (tracksuit, yoga pants, non-tight clothing, etc.).
Shiatsu massage soothes tensions and revitalizes
Shin Tai resorbs the traumas recorded in the spinal meninges
Energy is used to remove subtle blockages
Fasciatherapy releases connective tissues
Geobiology makes it possible to understand the dynamics of energies in the patient
The chair massage (10 to 20 minutes), for those who have tight schedules.
Also suitable for corporate massage.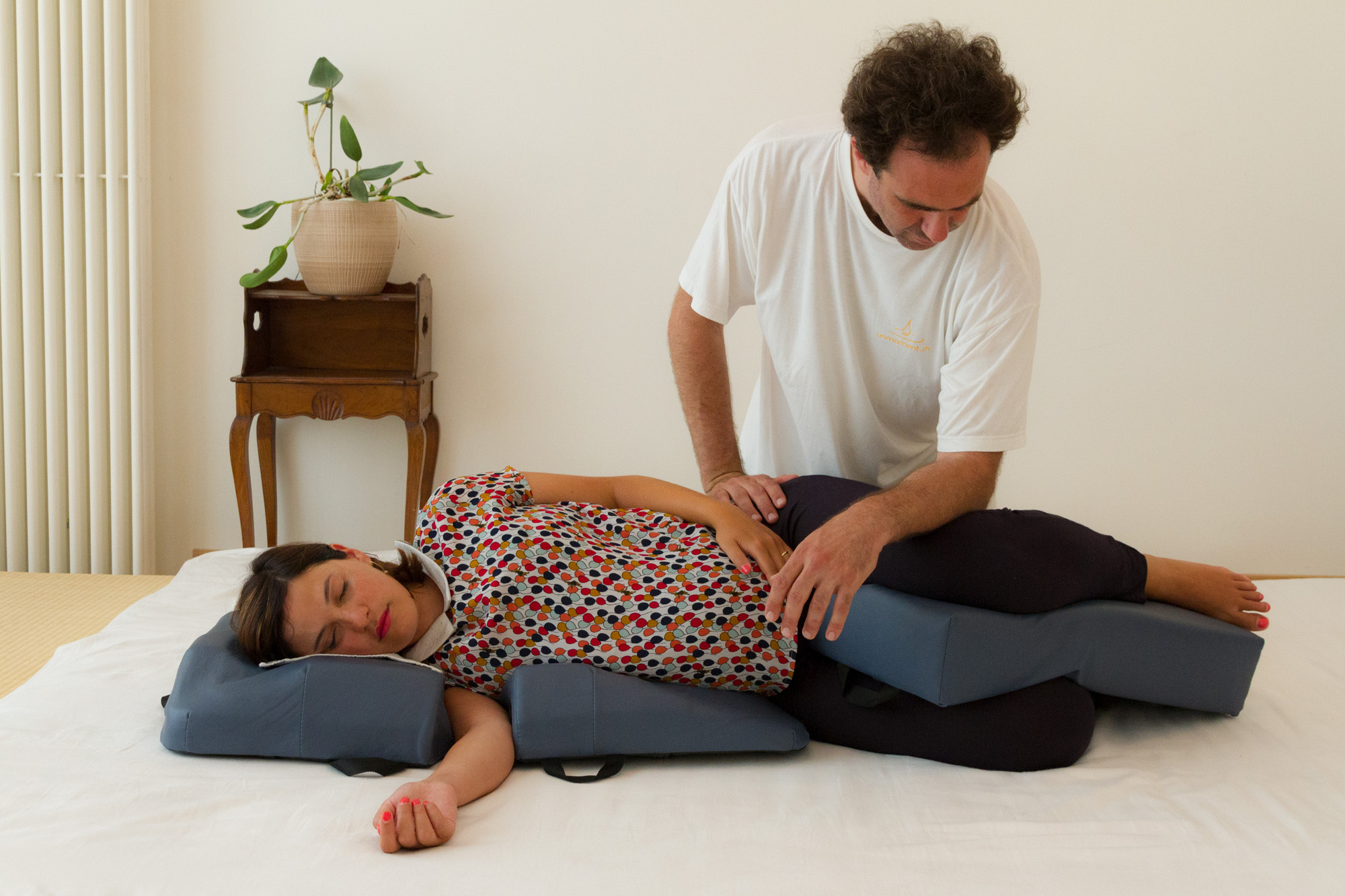 short video

presentation

of shiatsu
(with humour)